The Zero Negative Association proposes a Theater and Emotion workshop for educators, teachers, animators, actors, practitioners of wellness and anyone who wants to educate their expressive ability through the most powerful inner resonance chest: THE MASK.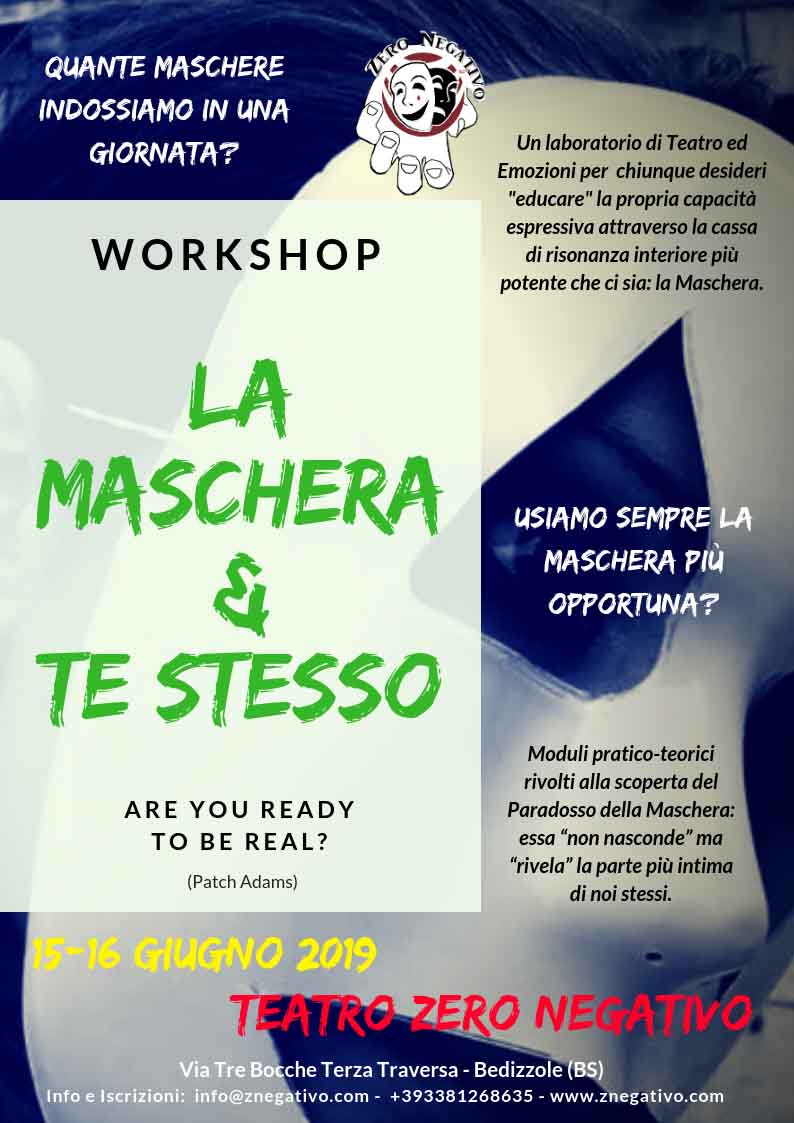 HOW MANY MASKS DO WE PUT ON IN A DAY?

 The lab includes practical-theoretical modules aimed at discovering the Paradox of the Mask: the Mask does not "hide" but "reveals" the most intimate part of ourselves. The workshop "La maschera e te stesso" analyzes through the THETRE and the education to the EMOTIONS, the dynamics that come into relationship with ourselves and with others, proposing some strategies to better understand and be understood by our interlocutors.
DO WE ALWAYS USE THE MASK MORE APPROPRIATE? 
The training involves the active participation of the participants and a methodological approach based on the principles of non-formal education.
ARE YOU READY TO BE REAL? 
(Patch Adams)
INFO: This email address is being protected from spambots. You need JavaScript enabled to view it.