" Let's live! We,You, Now!" is the new show of the Zero Negative association dedicated to life.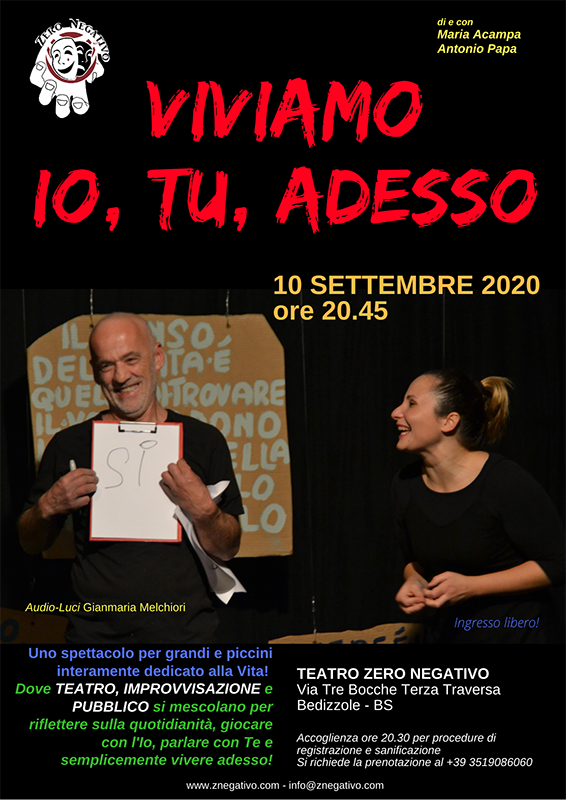 There are only two days a year when you can not do anything: one is called yesterday, the other is called tomorrow, so today is the fair day to love, to believe, to do and, mainly, to live! With this representation the Zero Negative association wants to give a sound to existence, to exhort man to life.
A show where Theater, Improvisation and Public mix together to reflect on everyday life, play with the ego, talk with you and simply to live now!