"THE BOMB"
A show of THEATER and MUSIC  to give voice to one of the indisputable protagonists of human history.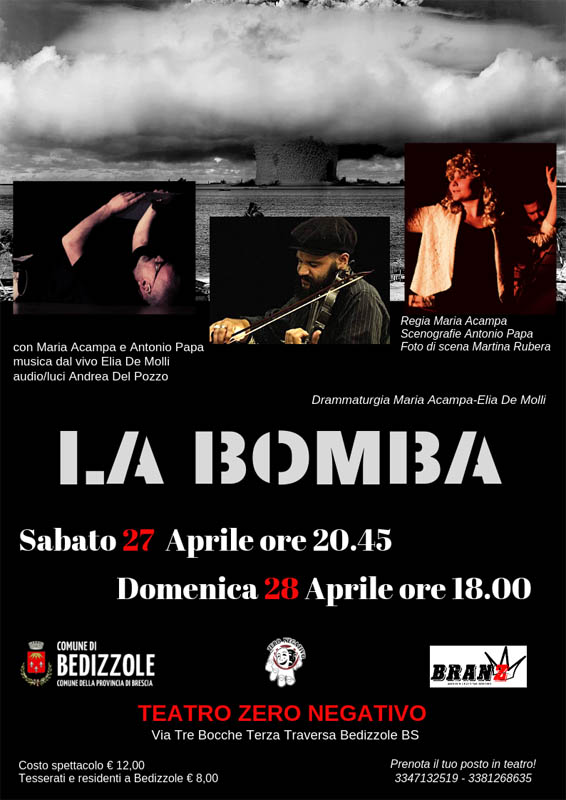 The bomb represents continuity with one of the fundamental human tendencies since antiquity. To hear about it is different than having it in your hands
A show written by and with Maria Acampa, Elia De Molli, Antonio Papa and Gianmaria Melchiori
REFLECT ON VIOLENCE TODAY WE CAN, WE MUST!