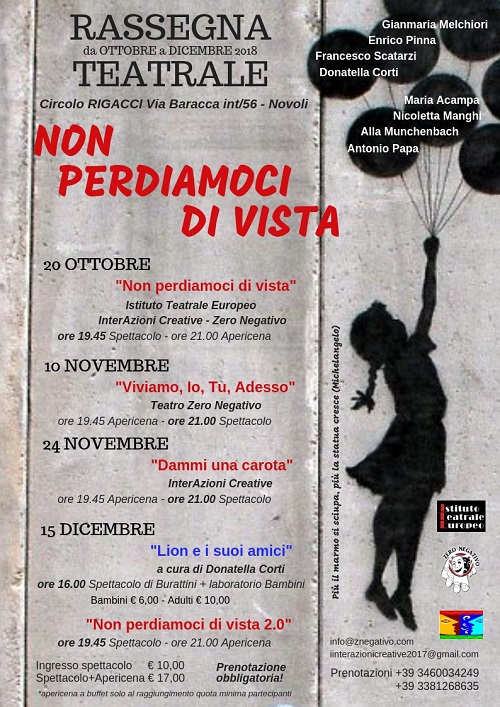 From the synergies of multifaceted actors, from the passion of actors in dynamic training, from the will of a group of people who do not want to get lost in the maze of the theater world, it is born ....LET'S KEEP IN TOUCH!
Lively, sweetened and autumn festival for theater lovers.
A festival to keep in touch. A festival to give oneself because the more the marble is damaged the more the statute grows!